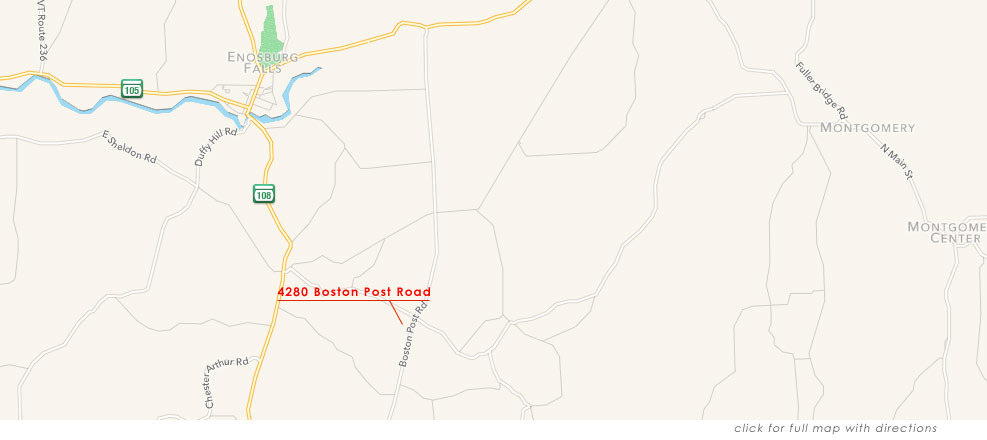 Open June 12 through October 11 in 2021
Park hours are Noon to 6pm, Thursday-Sunday + Holidays
Cold Hollow Sculpture Park is in Vermont at 4280 Boston Post Road near the village of Enosburg Falls. It is not far from Burlington and Montreal. Please refer to Google Maps for specific directions. Approaching on the Boston Post Road, from north or south, the new CHSP concrete sculpture on the west side of the road indicates the entrance.
Please note...
There is no admission charge. Guests assume all risk.
Cold Hollow's meadows provide feed for our neighbor's cows; the hay grows and is cut, usually twice a season. Foot paths are always mowed but the hay through which they wind might be high or being cut. Sturdy walking shoe are advised.
For visitors of limited mobility: much can be seen from our on-property road. Please call 512.333.2119 for additional information.
Kindly note that as the studio is an active fabrication facility, it is not open to visitors.
We ask that children be supervised so they and the artworks are not endangered. Artwork surfaces are fragile. Please do not touch them with stones, sticks, or any hard, sharp objects.
You are welcome to picnic and relax. We kindly ask that you pack out what you pack in.
Dogs - please leave Fido at home for everyone's safety and enjoyment.
Water, bathroom facilities, and printed guides are available at the welcome barn.
We suggest allowing 1-2 hours for your visit, but you are welcome to spend more or less time at the park.