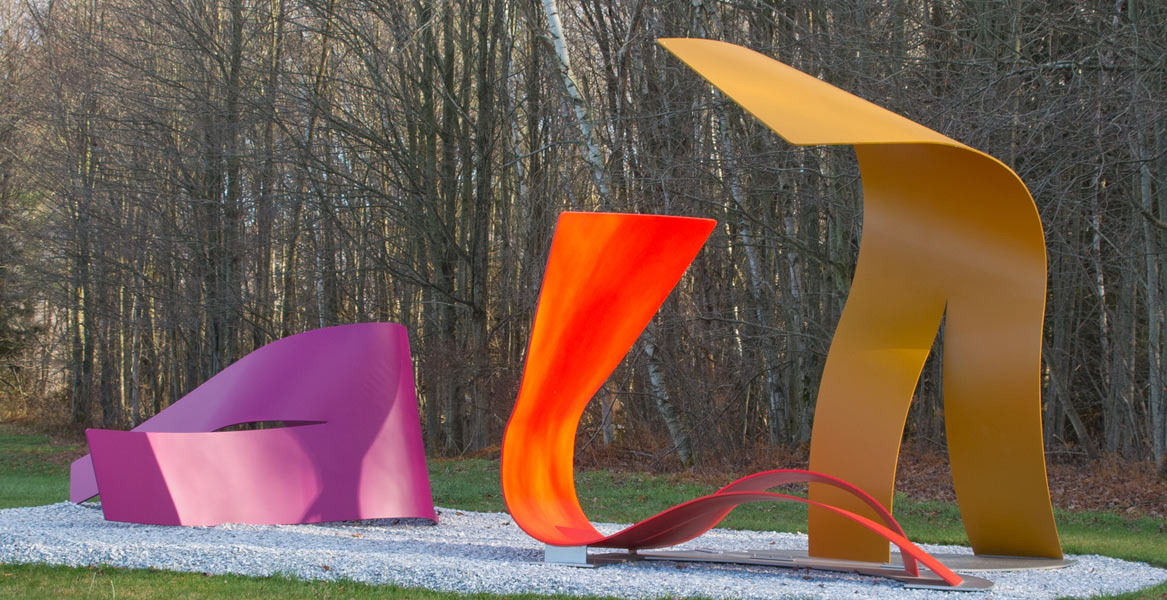 To keep the Park admission-free and to further develop infrastructure, resources, and programming, we invite your support via -
Purchase a Sculpture - for yourself or your favorite institution. In addition to the large-scale sculptures, some small works are available. View a selection at davidstromeyer.com.

Underwrite a Sculpture - in whole or in part to have your favorite sculpture become a permanent part of the Park*.

Make a donation - in cash or in-kind

Volunteer – contact mcoleman@coldhollowsculpturepark.com for opportunities

Review us on Trip Advisor

Follow us on Facebook.

Visit again and bring a friend.
We would like to thank the following people for their underwriting support - Joseph Siegel and Harry Goldhagen, Alex Katz