There are currently 60 sculptures on display at the park. To the left is a selection of 12 works. Typically, one or more new sculptures are sited at Cold Hollow each year.
The park showcases five decades of David Stromeyer's work.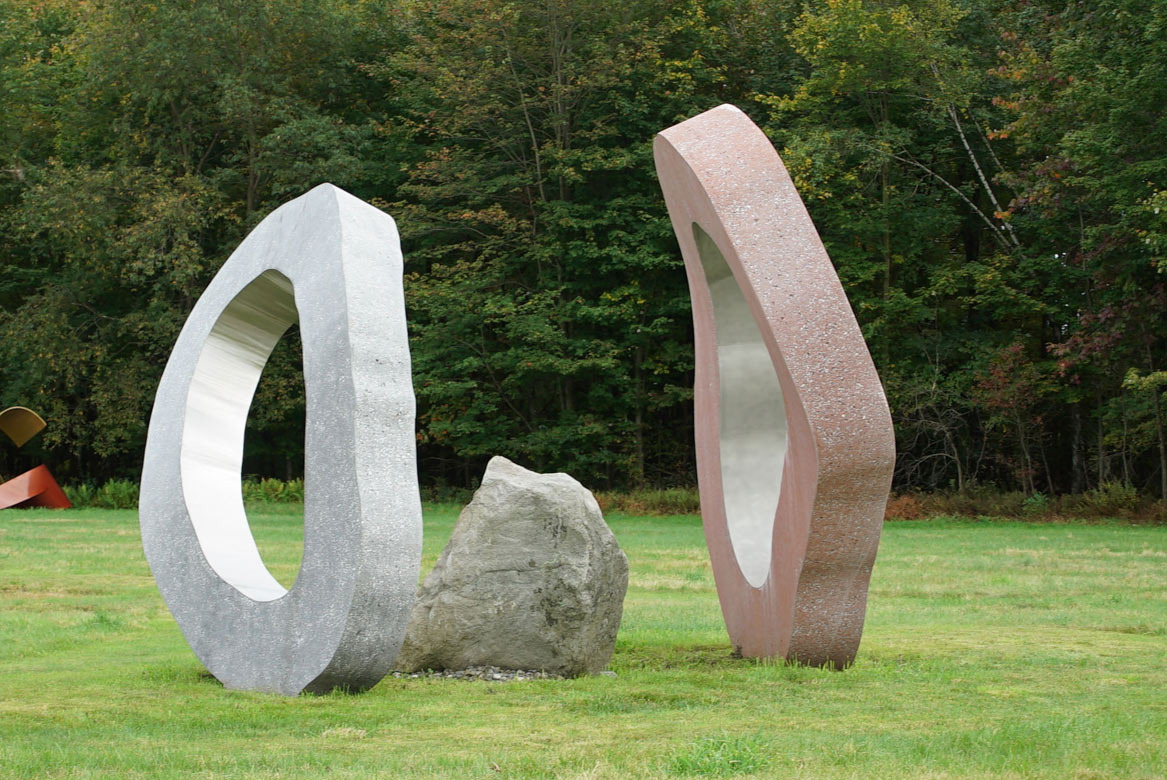 We Need To Talk, 2018, 12' x 11' x 14', concrete/stone/stainless
I distort the basic wheel shapes of the concrete, bend them, add the stainless, and work the surfaces all to animate them. The stone is quiet, protected, perhaps humbled.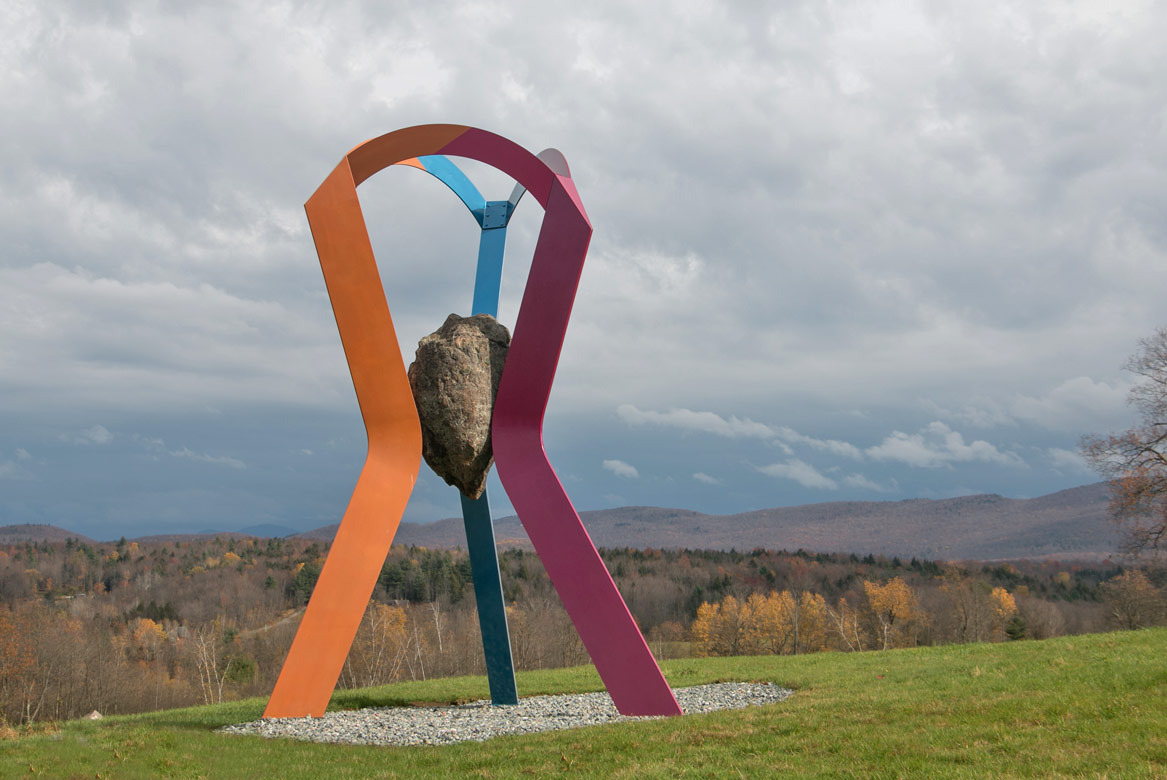 Sitting in with the Trio, 2017, 20' x 11' x 12', painted steel & stone
As in jazz, things come together through coloration, modulation, and rhythm to create a new whole.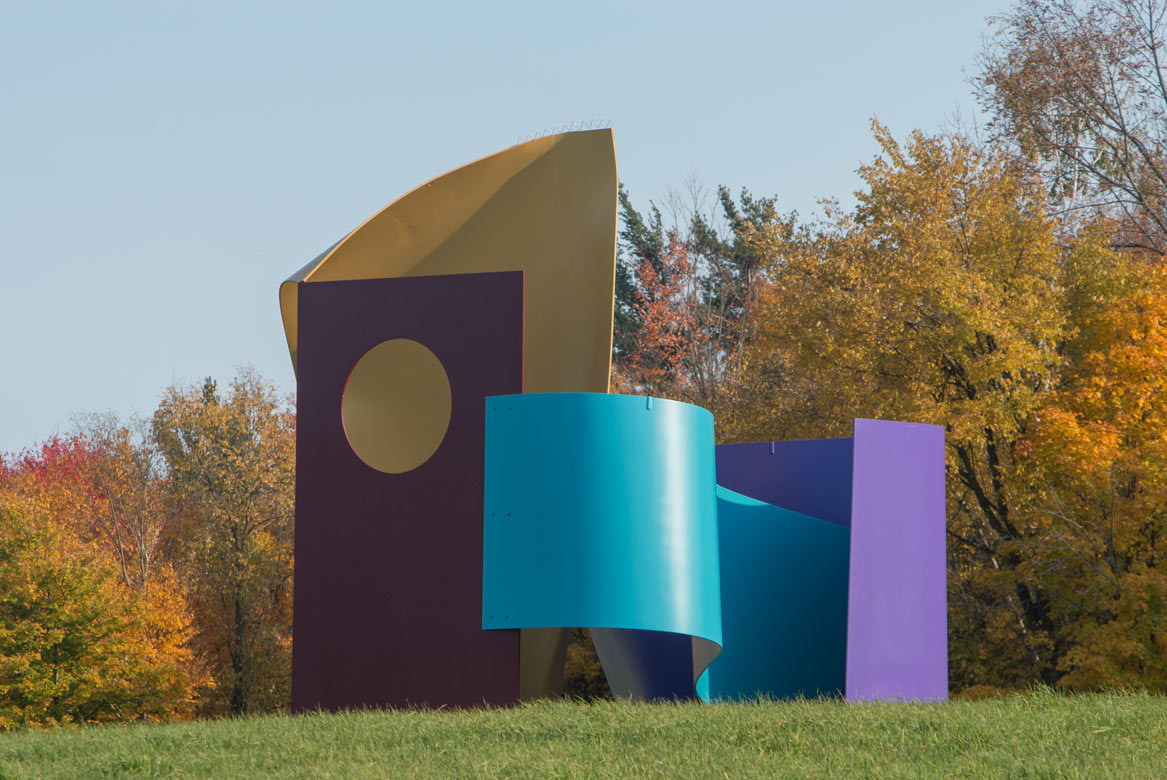 Around the Bend, 2016, 13.5' x 16' x 23', painted steel
While playfully bending small sheets of heated acrylic during the design phase, I came up with the mustard-colored shape. It became the core element of this sculpture. Forming it in 5/8" steel plate proved to be the biggest fabrication challenge of my career.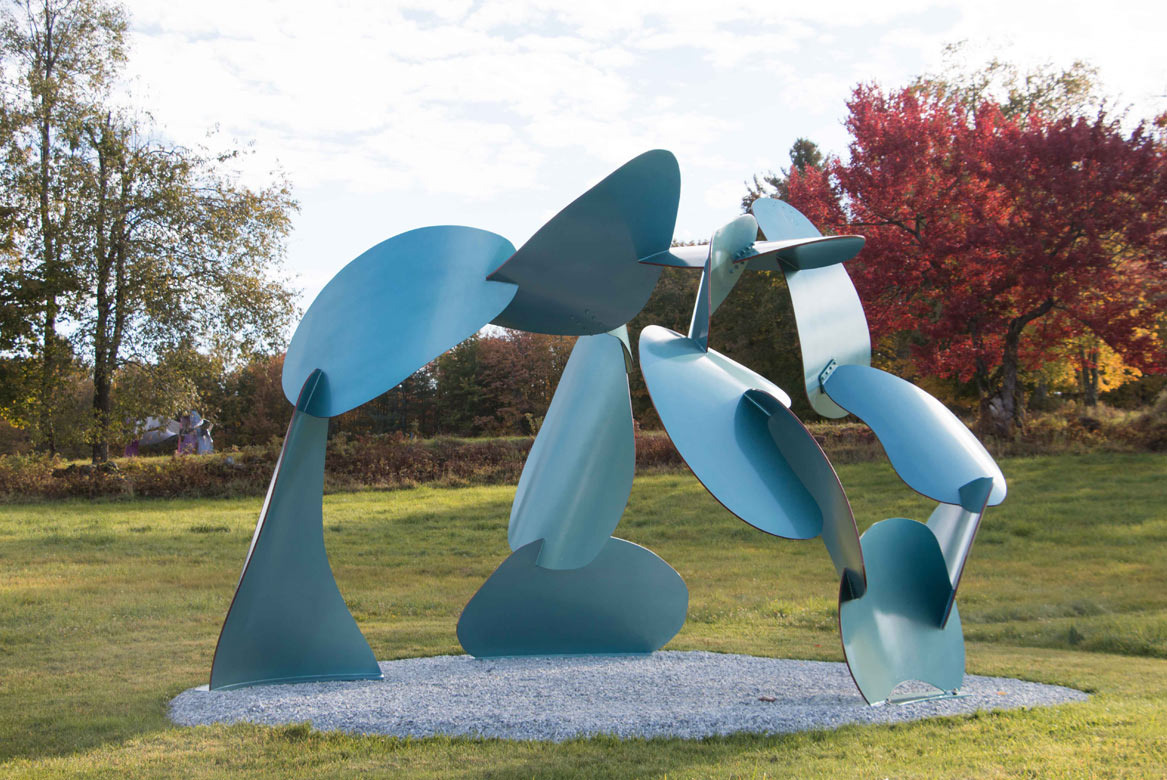 The Shuffle of Things, 2015, 16' x 10' x 12'
What began as a horizontal, circular array of shapes supported above the viewer, morphed during the design phase to this more engaging structure.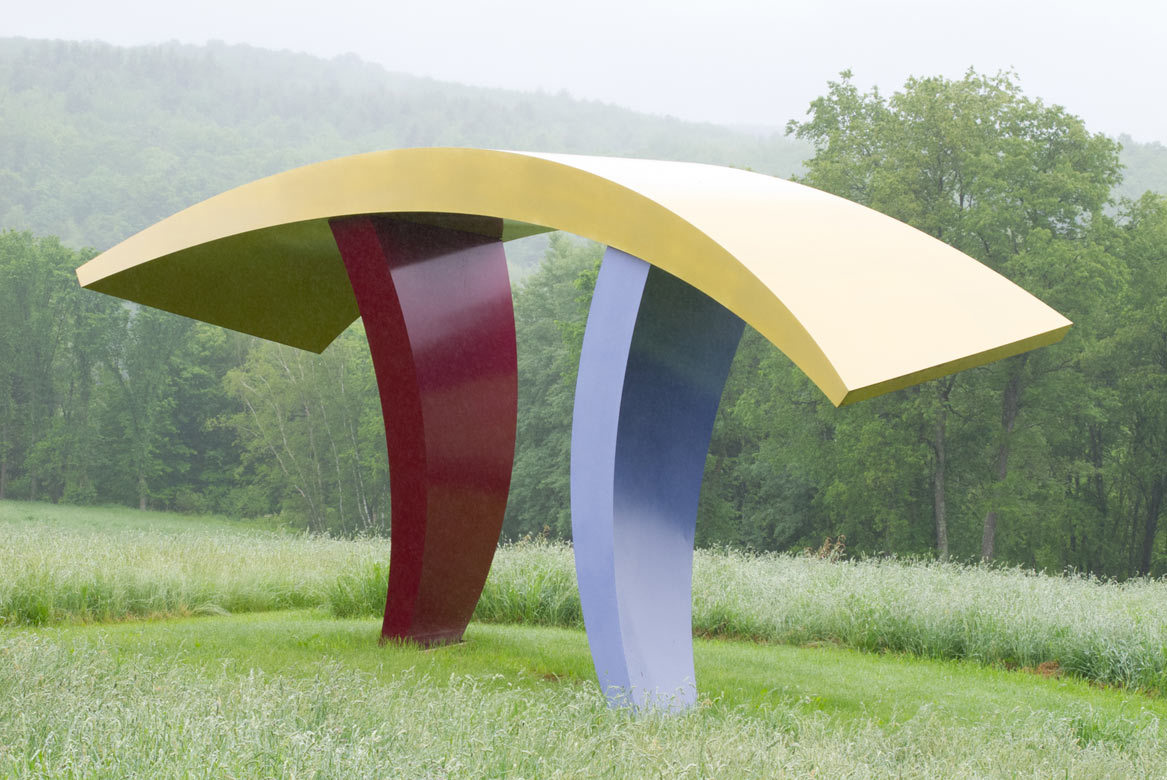 Tango, 2008, 14' x 10' x 20'
Paradoxically this work appears both stable and on-the-move. I like the exciting interplay of the metallic colors as one moves around and through the work.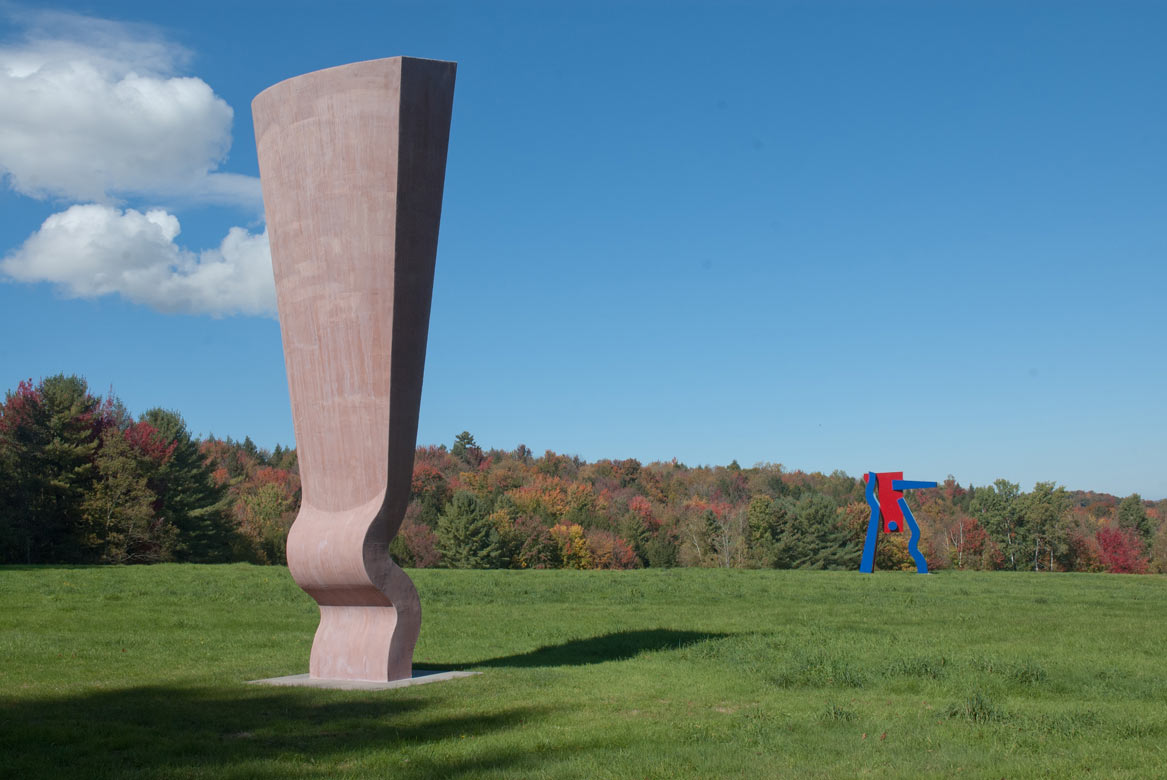 Ngozi, 2010-13, 19' x 8' x 5'
I see this cast concrete form as feminine, stately, and at ease. Yet it is full of potential energy. Is it settling under its own weight or about to rise up? Title means "blessed", a Nigerian girls name.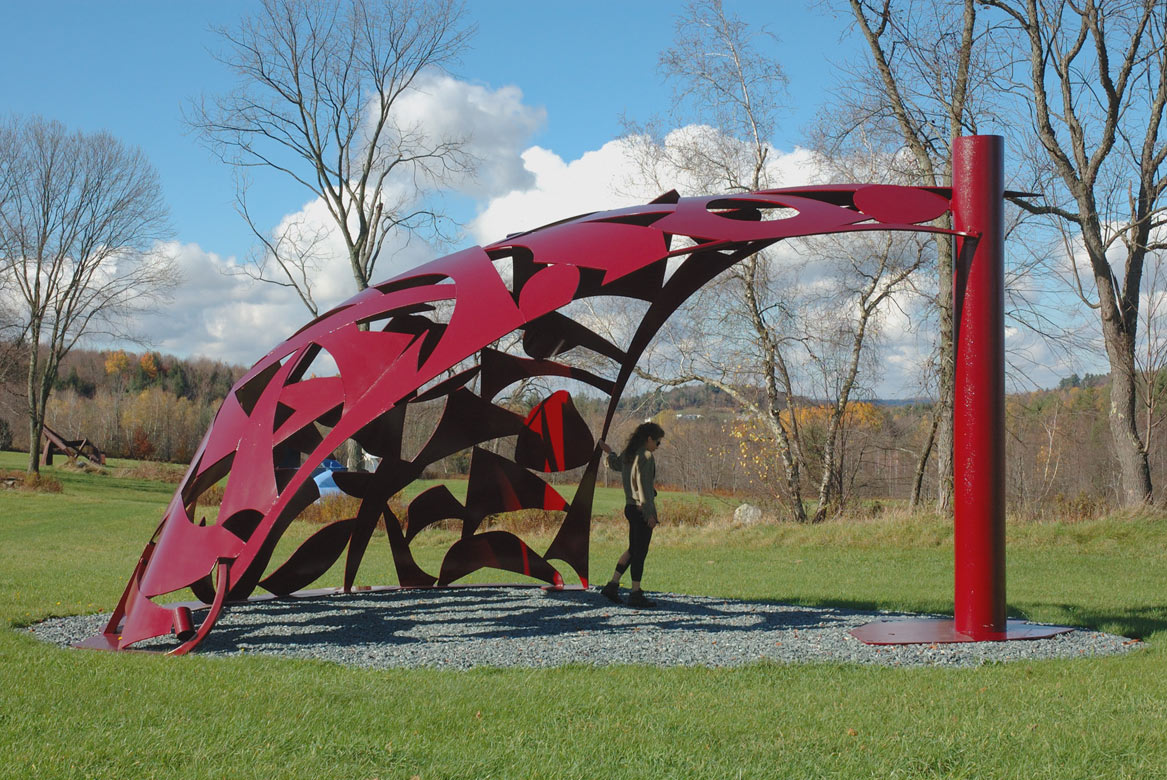 Darwin's Reply (for Arthur), 2007, 12' x 28' x 20'
Though the shape and contour of each element is unique, they come together to create a cohesive form much like varied species form our natural world. In honor of my code-breaking father-in-law who much appreciated Darwin's work.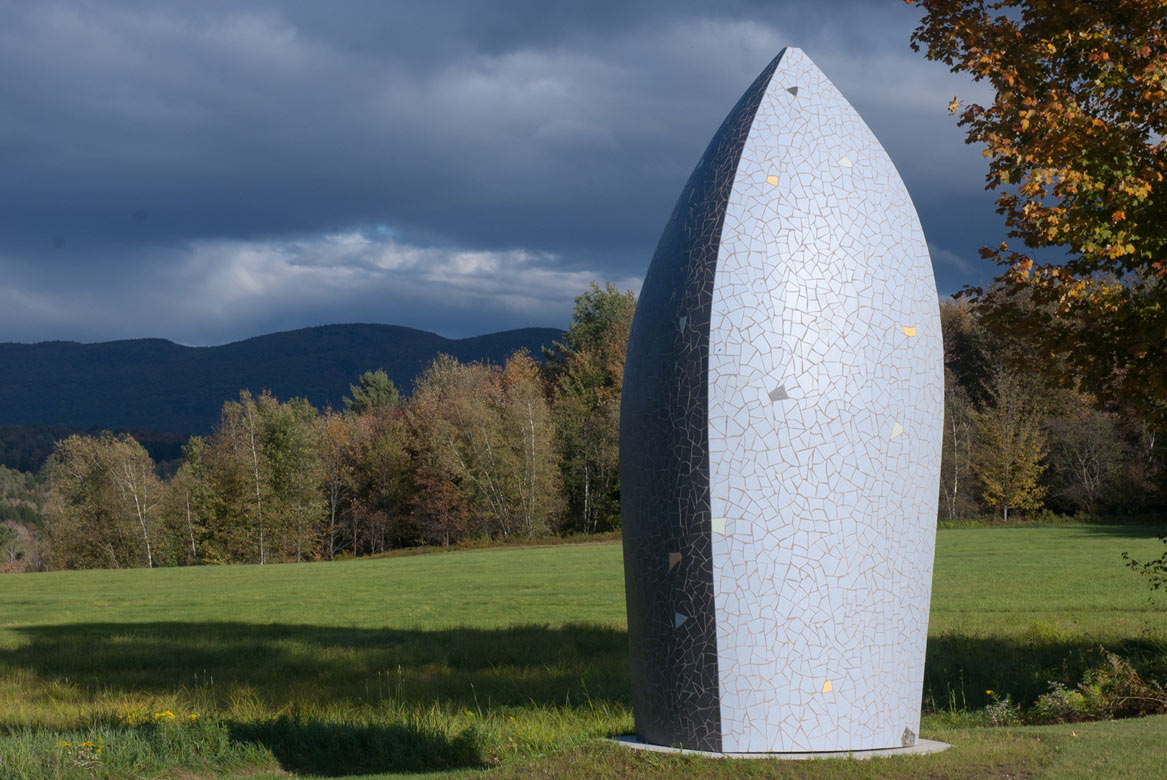 Oop-pop-pa-da, 2010, 18' x 8' x 6'
This four sided, compound-curved shape was first created in steel then clad in hand-broken, Italian, porcelain tiles. Its title comes from Dizzy Gilespie's upbeat scat tune.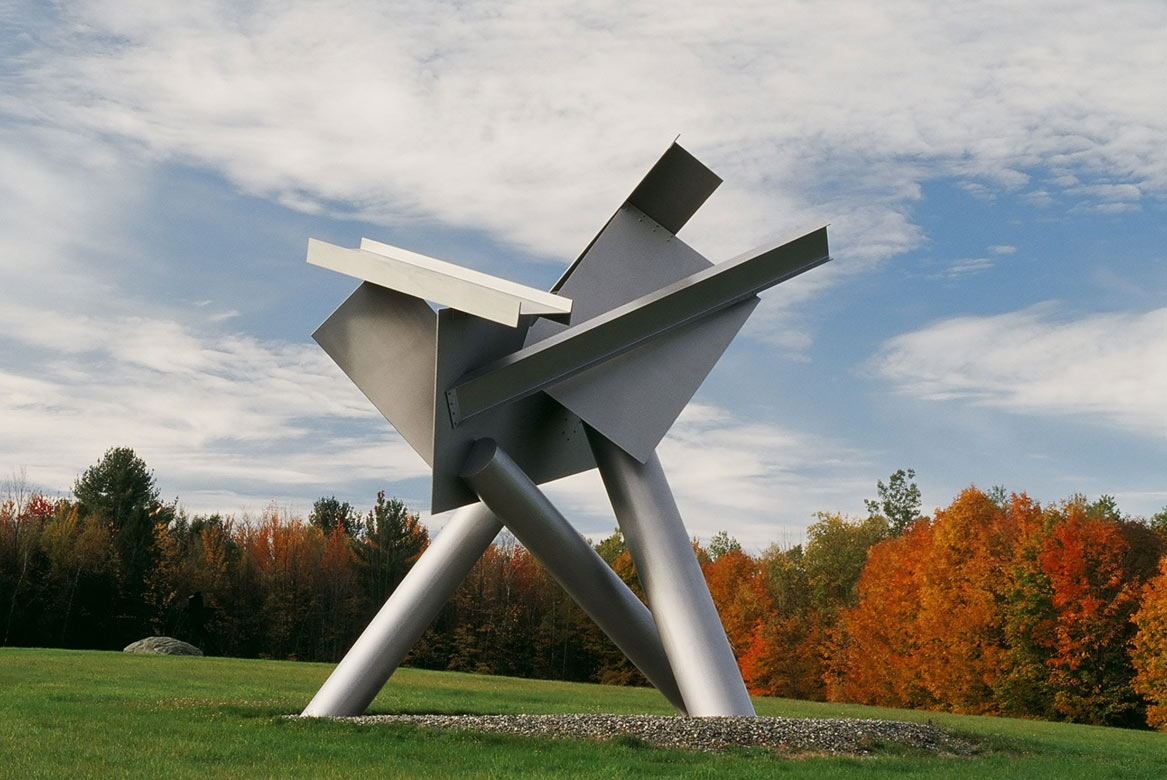 Three, Three, Three, 2002, 24' x 14' x 20'
For all the considerable size and weight, I like its playful, energetic, accidental quality.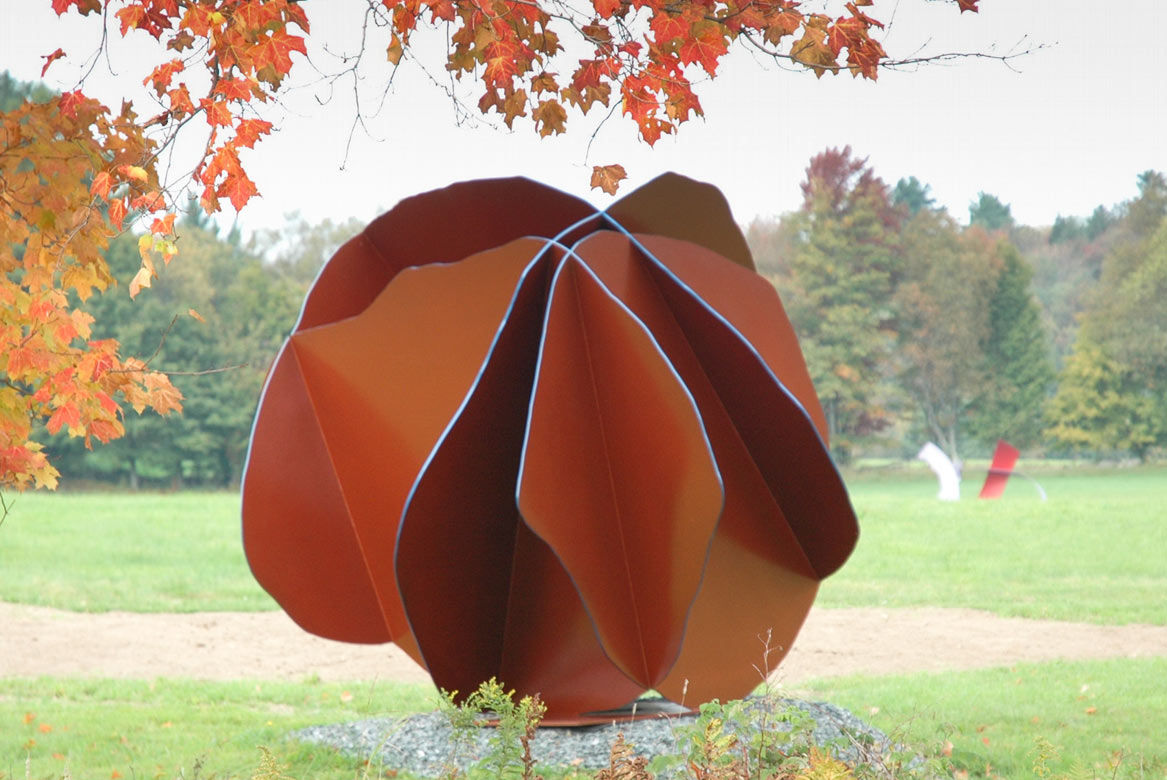 Slice Rock, 2004, 9' x 9' x 11'
This sculpture's form is generated by what would be the central negative space in "Plate Rock" (at a larger scale).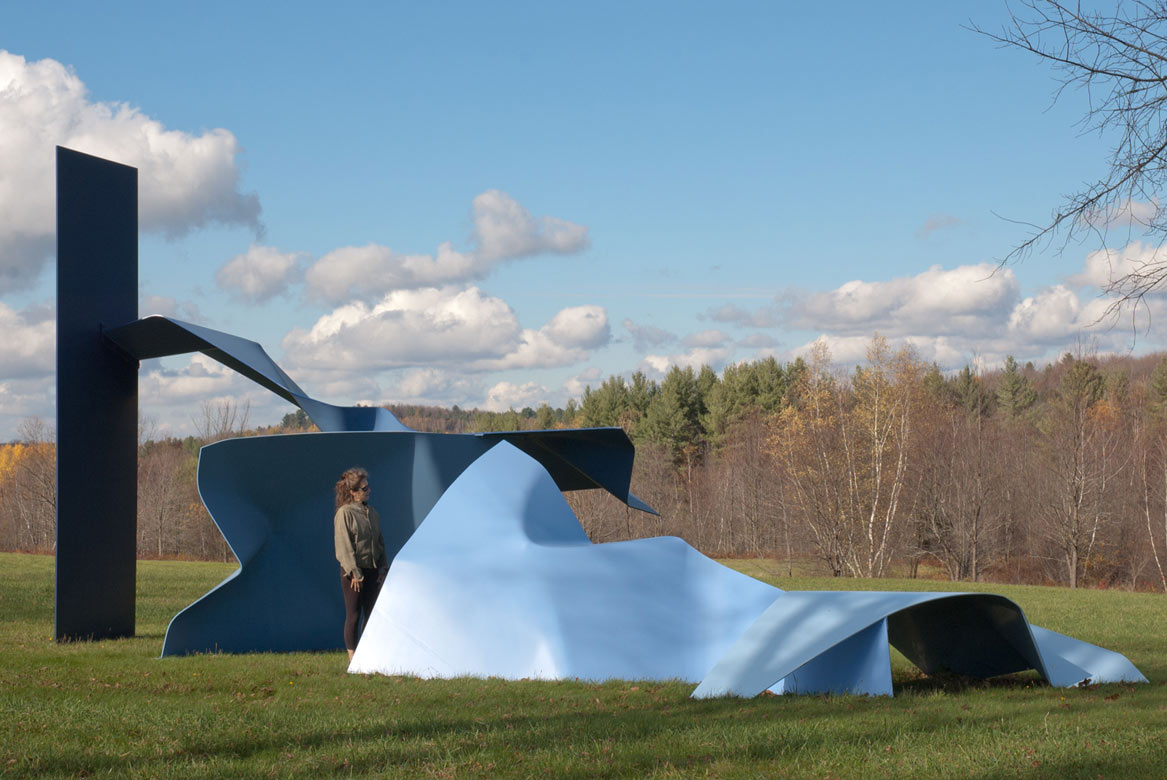 Rhapsody in Blue, 1988, 16' x 24' x 25'
This work, inspired by Gershwin's composition, speaks to movement and the change of coloration I felt.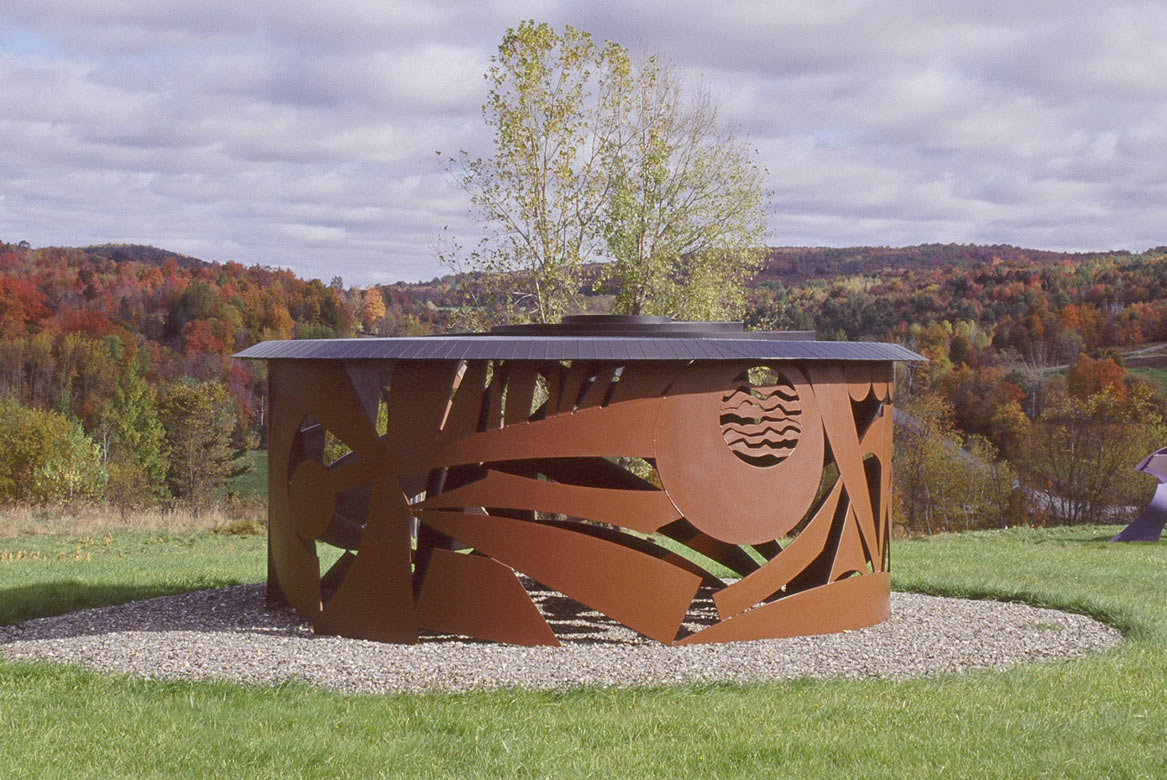 Look Homeward, 1996, 8' x 16' x 20'
Utilizing steel cut-off shapes from the previous twenty years, I closed in the contained space to create a shelter-like structure.