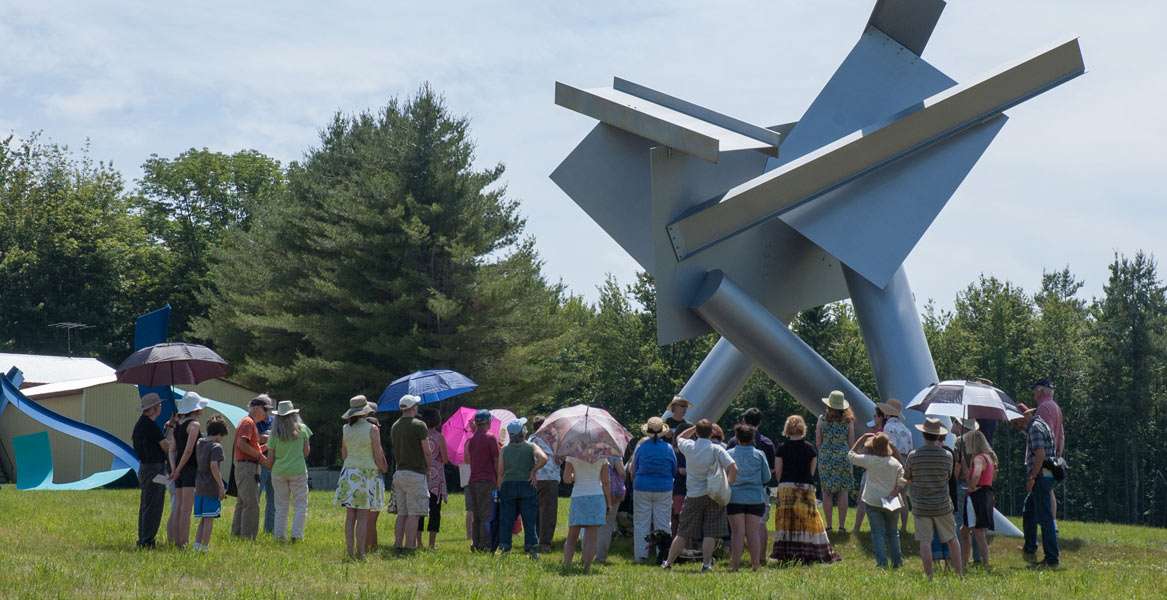 2019 Theme - Diving Beneath the Surface
How do artists, scientists and creative thinkers unearth the past to understand/interpret the present, and in so doing, inspire their lives and work?
2019 Presenters
Saturday, June 22 at 2 pm | Dr. Damascus Kafumbe, ethnomusicologist/performer, Middlebury College
Damascus Kafumbe opens the 2019 season with a provocative presentation of music and storytelling. Through an interactive lecture-demonstration, together we will explore how music manages, structures, models, and legitimizes power and social relations in Uganda and Africa.
Saturday, July 20 at 2 pm | Dr. Ricardo Castro, architect and architectural historian, McGill University
Ricardo Castro will invite participants to explore topographies of memory by revisiting pre-Colombian, Classic Roman, and Japanese architecture.
Saturday, August 17 at 2 pm | Dr. Luis Vivanco, cultural anthropologist, University of Vermont
Luis Vivanco will explore the unlikely, but productively exciting, connections in his work between historical research on bicycles in Vermont and comics.
Saturday, September 14 at 2 pm | Risa Puno, Artist-In-Residence, sculptor/installation artist, New York City
Part presentation, part performance, Puno's collaboration with a local cooperative, Mountain Fiber Folk, searches beneath a familiar, usually private activity, to reveal the practices, relationships, stories and ethos of a community. This will be both indoors and outdoors weather permitting.
Saturday, October: 12 at 2 pm | Oscar Palacio, photographer, Lesley University, Cambridge, MA
Oscar Palicio closes the 2019 season with an artist talk and public conversation about history, place and American collective memory.
All presentations run about an hour, followed by ample time for questions and conversation with presenters over light refreshments. Admission-free, as always.
CHSP would like to thank our past presenters who have given so generously -
D. J. Hellerman, former curator, Burlington Arts Center
Kory Rogers, Curator of Design at the Shelburne Museum
Julia Shipley, writer, poet, and farmer
Andrew Massey, composer and conductor
Dr. Jason Bates, Professor of Medicine, University of Vermont
Vicky Tansey, dancer, artist
Jerry Bowers, jazz guitarist
Walter C. Upton, architect, developer
The Austin Piazzolla Quintet
Kerri Macon, former Director of Art Sales, Burlington City Arts
Ric Kasini Kadour, Editor, Vermont Art Guide
Matt LaRocca, composer and performer
Molly Davies & Philip Roy, videographers
Nicole Dagesse with Murmurations Dance
Meg Walker, artist
George Sherwood, sculptor
Chris Peterman, jazz saxophonist
Luke Laplant, jazz saxophonist
Donna Rizzo, Professor of Civil and Environmental Engineering, University of Vermont
Phil Acimovic, artist-in-residence, composer
Alison Hawthorne Deming, poet and nature essayist
Orly Yadin, filmmaker and Executive Director of VT International Film Foundation