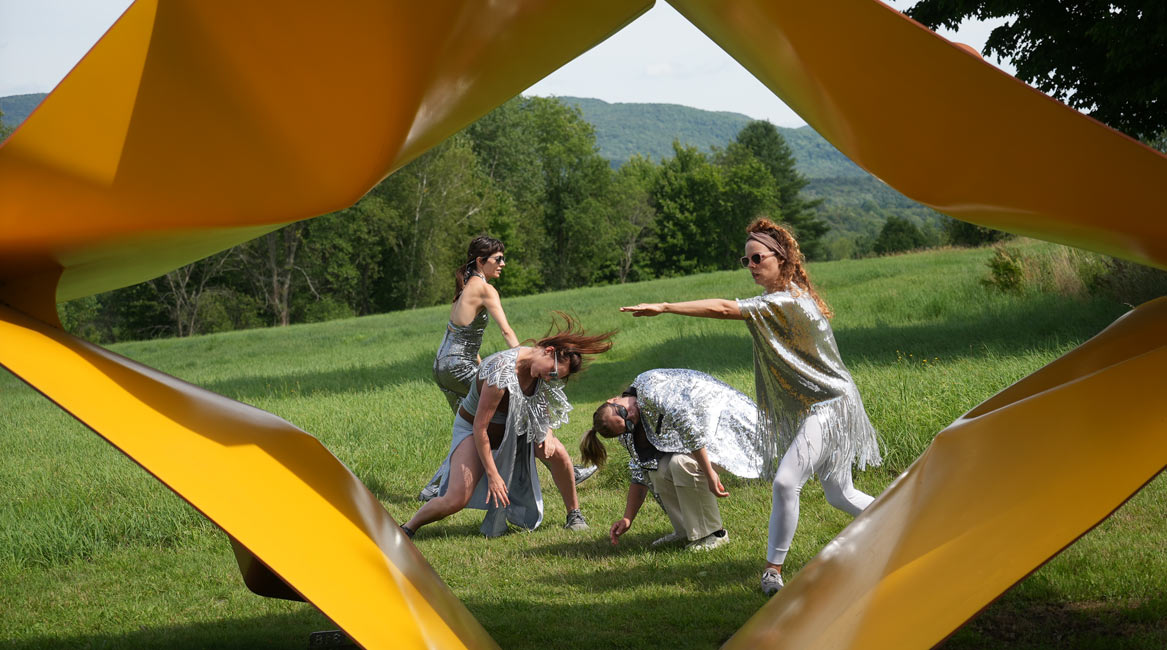 2022 Theme - How We Make Things
Humans are unique in that they can imagine what does not yet exist: an object, a solution to a problem, an artform, a system. Transforming that vision into reality may involve creating or employing new technologies, collaborating with a host of others, bridging cultural divides, and addressing ethical issues. Why We Make Things, in 2021, launched our triad of programs dedicated to Making. This year, each of our five presenters will pull back a curtain by sharing their particular insights. Over these three years our goal is to interrogate, consider and celebrate generative work.
June 18 June 19: The Joy of Jazz Improv with Ray Vega
Renowned jazz musician Ray Vega performs with friends and leads a talk exploring the compelling and complex act of improvisation.

July 16: Hidden Algorithms & The Human Experience
Dan Rockmore, a mathematics and computer science professor at Dartmouth College and the Director of the Neukin Institute for Computational Science, joins us for a conversation about how algorithms affect the human experience.

August 13: Kisa Sauer: Germany-Based Kite-Making Artist Extraordinaire
Artist-in-residence, Kisa Sauer, talks and leads a kite-making/flying workshop. Kite making workshop runs 11am-2pm with Artist Talk at 2pm.

September 17: Using Power to Empower
Bob Freling, the Executive Director of the Solar Electric Light Fund, examines ways we can create community-focused, renewable systems across widely divergent cultures.

October 8: Science in Words and Pictures: To See the Fantastic with Everyday Eyes
Sajan Saini, PhD, the Education Director of the AIM Photonics Academy at MIT explores how we can communicate complex ideas with clarity and coherence by using unexpected tools such as humorous and entertaining animation. Register for Free Now
All events require Registration/RSVP.
All presentations are on Saturdays at 2pm and run about an hour, followed by ample time for questions and conversation. Join our email list to receive additional information as each program approaches.
CHSP would like to thank our past presenters who have given so generously -
2021
Jane D. Marsching, artist
Laurel Jenkins, artist in residence
Matthew Evan Taylor & Performers
Baron Wormser, poet/novelist
David Stromeyer, sculptor
2019
Oscar Palacio, photographer
Risa Puno, artist in residence, installation artist
Luis Vivanco, cultural anthropologist
Ricardo Castro, architect
Damascus Kafumbe, ethnomusicologist
2018
Orly Yadin, filmmaker
Alison Hawthorne Deming, poet/essayist
Phil Acimovic, artist in residence, composer
Donna Rizzo, UVM Prof., Enviro. Eng.
Luke Laplant & Chris Peterman, saxophonists
2017
George Sherwood, sculptor
Meg Walker, artist
Nicole Dagesse & Performers
Molly Davies & Philip Roy, videographers
Matt LaRocca, composer
The Austin Piazzolla Quintet
2016
Ric Kasini Kadour, art writer
Kerri Macon, gallerist, Burlington City Arts
Walter C. Upton, architect
Jerry Bowers, jazz guitarist
Vicky Tansey, dancer
David Stromeyer, sculptor
2015
Dr. Jason Bates, UVM Prof. of Medicine
Andrew Massey, composer/conductor
Julia Shipley, poet
Kory Rogers, curator, Shelburne Museum
2014
D. J. Hellerman, curator, Burlington City Arts