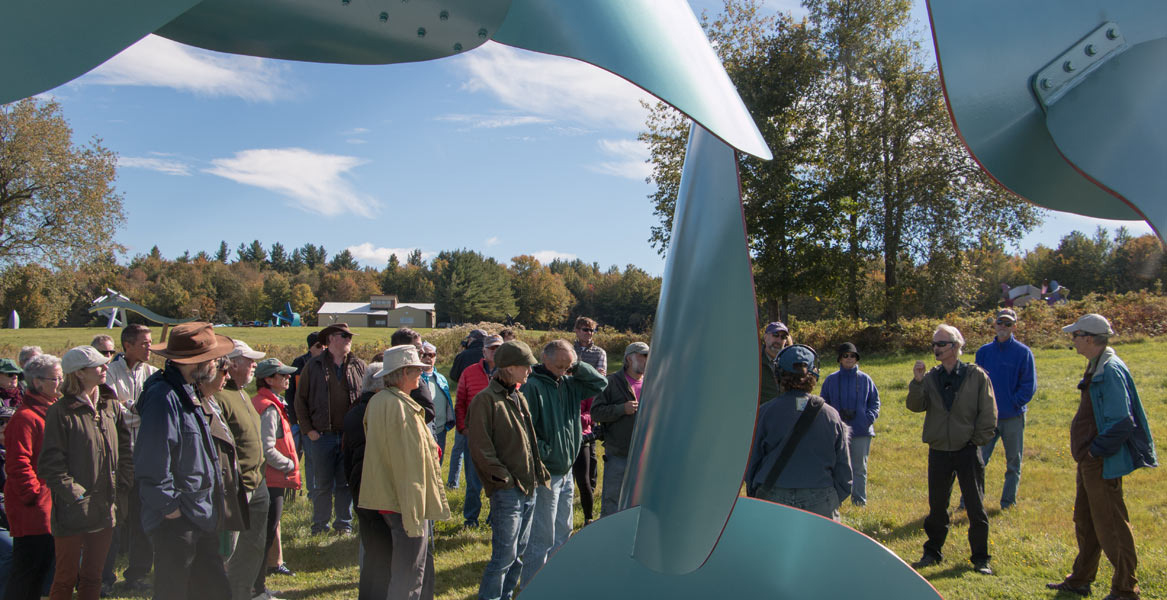 Our theme for the 2018 season is Voyage and Adventure: pushing and crossing boundaries. All events are at Cold Hollow Sculpture Park starting at 2PM, except where noted, and are free to all. These programs are once again a part of Vermont Arts.
Saturday, August 25 | Artist-in-Residence - Composer Phil Acimovic will present the fruits of his work at CHSP.
Doubleheader!
Saturday, September 8 | Alison Hawthorne Deming noted poet and nature writer will be interviewed by David Stromeyer.
Saturday, September 8 at 7 pm at the Meeting House on the Green, East Fairfield | Austin Piazolla Quintet back by popular demand.
Saturday, October 6 | Orly Yadin - This filmmaker and Executive Director of Vermont International Film Foundation will screen some short films to be followed with a discussion.
CHSP would like to thank our past presenters who have given so generously -
D. J. Hellerman, former curator, Burlington Arts Center
Kory Rogers, Curator of Design at the Shelburne Museu
Julia Shipley, writer, poet, and farmer
Andrew Massey, composer and conductor
Dr. Jason Bates, Professor of Medicine, University of Vermont
Vicky Tansey, dancer, artist
Jerry Bowers, jazz guitarist
Walter C. Upton, architect, developer
The Austin Piazzolla Quintet
Kerri Macon, Director of Art Sales, Burlington City Arts
Ric Kasini Kadour, Editor, Vermont Art Guide
Matt LaRocca, composer and performer
Molly Davies & Philip Roy, videographers
Nicole Dagesse with Murmurations Dance
Meg Walker, artist
George Sherwood, sculptor