There are currently 60 sculptures on display at the park. To the left is a selection of 12 works. Typically, one or more new sculptures are sited at Cold Hollow each year.
The park showcases five decades of David Stromeyer's work.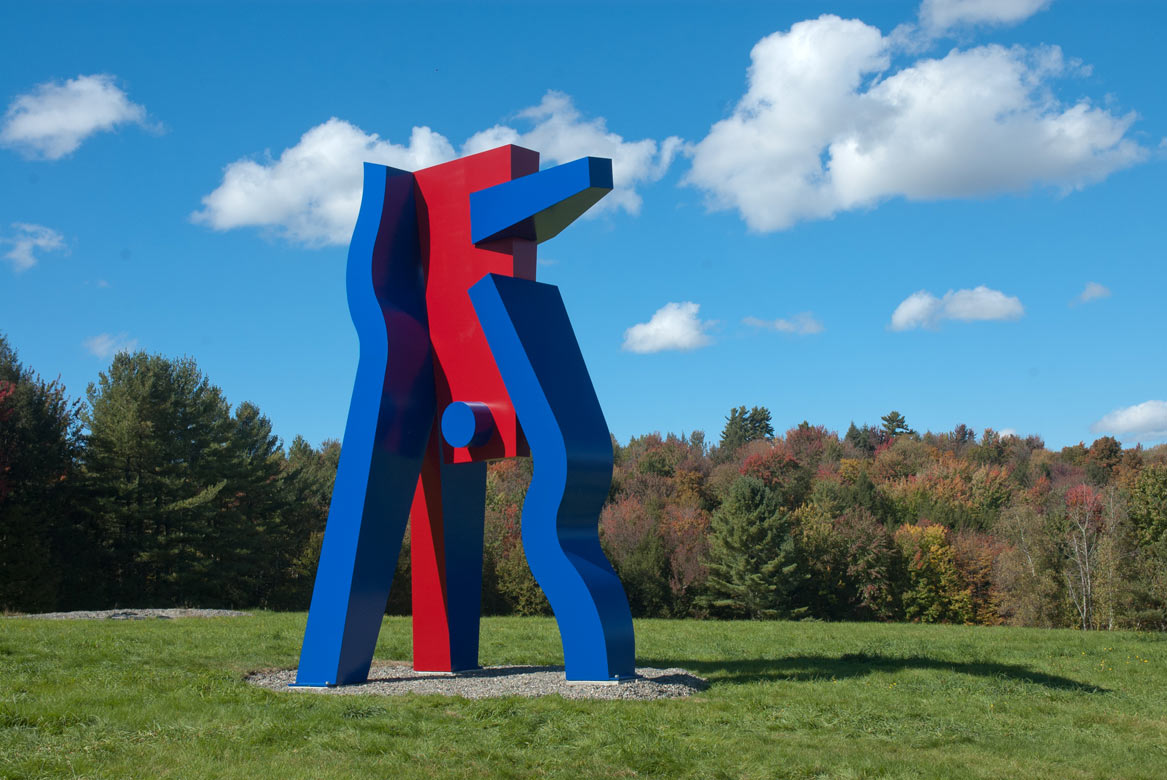 Jumoke, 2013, 20' x 12' x 8'
I have sited this male abstract figure looking across a large expanse of meadow to my female, concrete, totemic sculpture "Ngozi". I want the pair to speak and hold a huge space. The title is an Egyptian boy's name meaning "loved by all".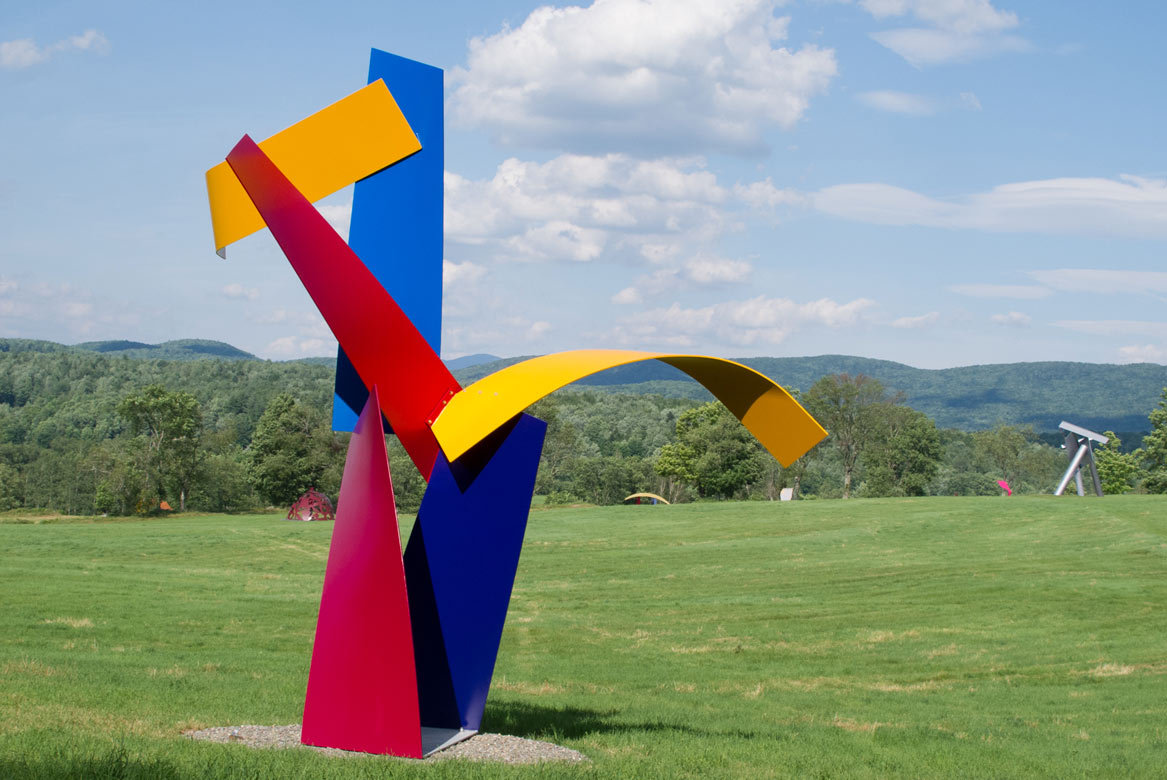 Jitterbug, 2014, 22' x 24' x 15'
The fourth and most ambitious from my "twist series".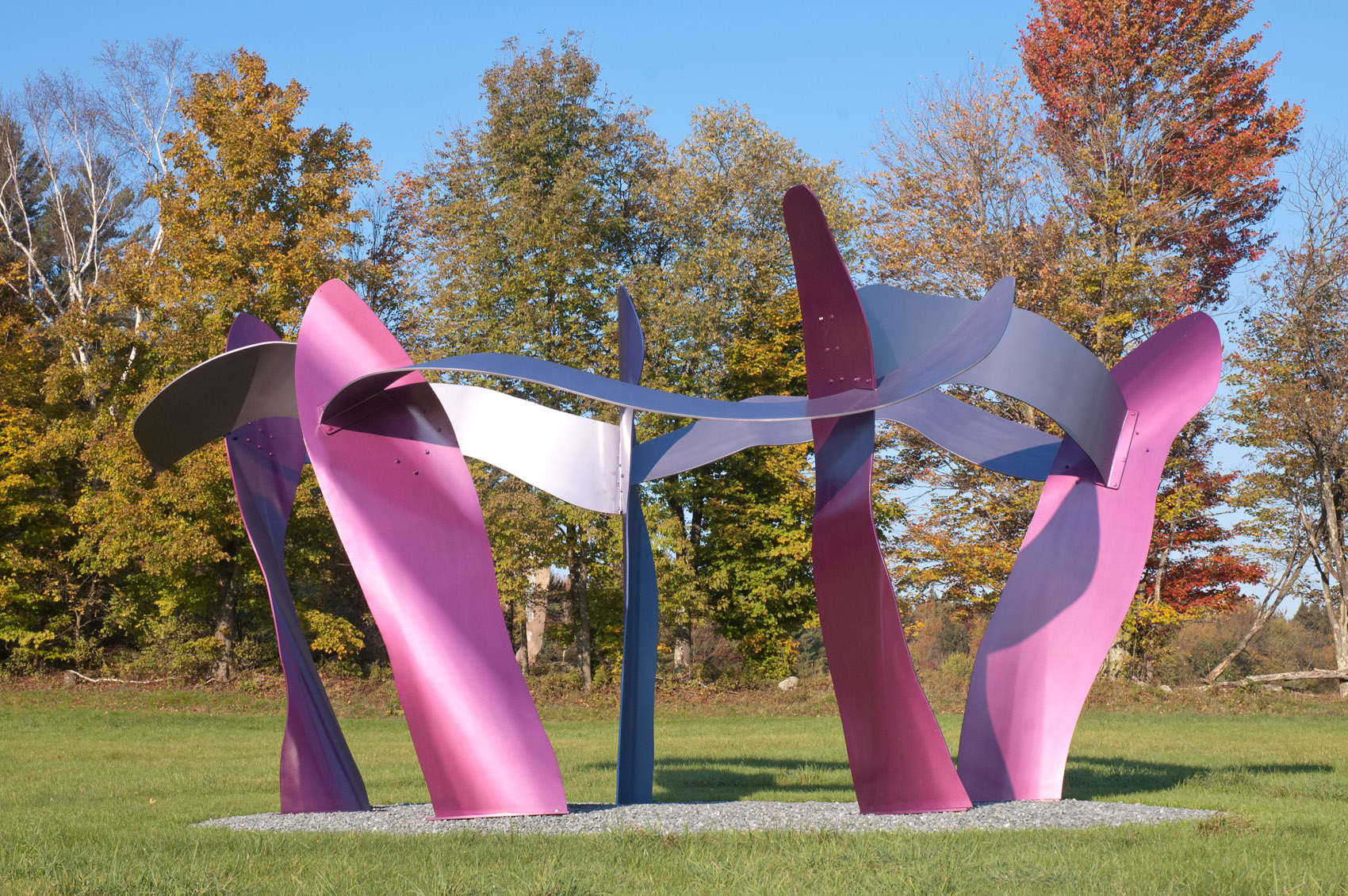 The Gathering, 2011, 14' x 20' x 26'
The loose circular form coupled with the vitality of each shape suggests to me something dance-like, tribal, sacred and communal.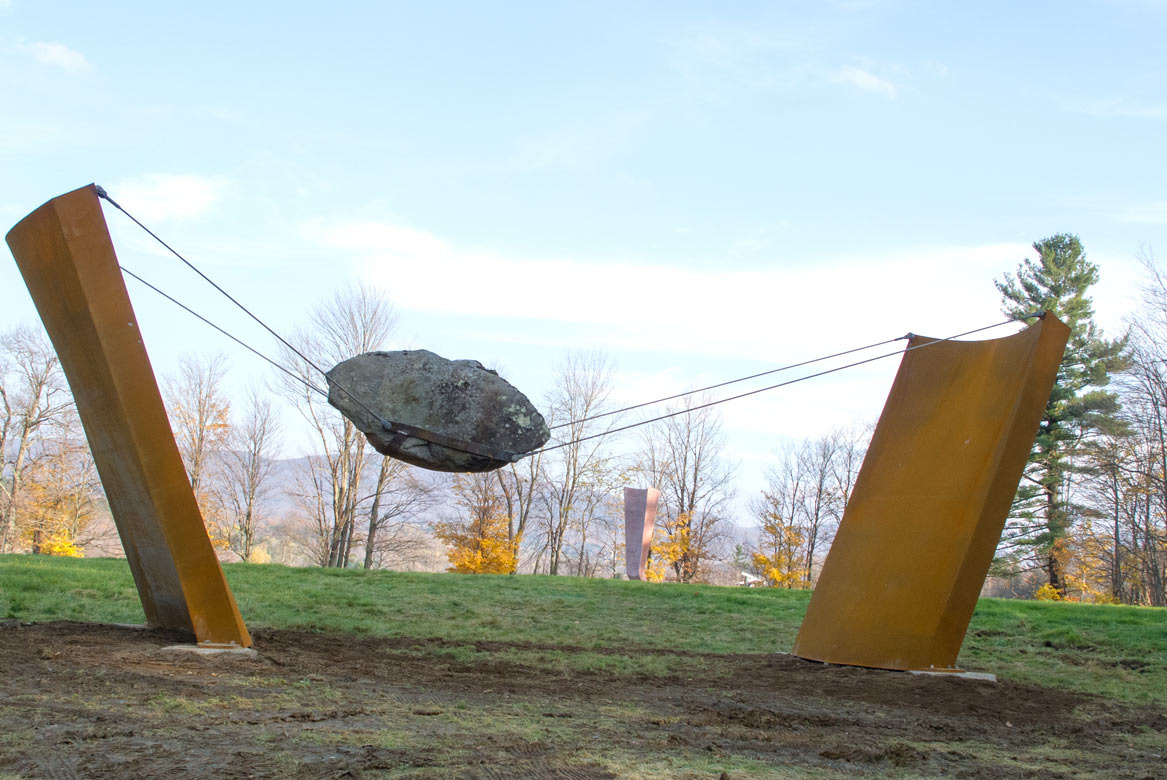 High Wire Act, 2016, 12' x 8.5' x 30'
Corten steel, cables and stone
Understand that steel does not like being bent in two opposing directions at the same time, as one bend wants to flatten the other. The fun here is that the force generated by the 5000 lb. rock seems to pull the upper half of the two opposing steel supports toward the stone.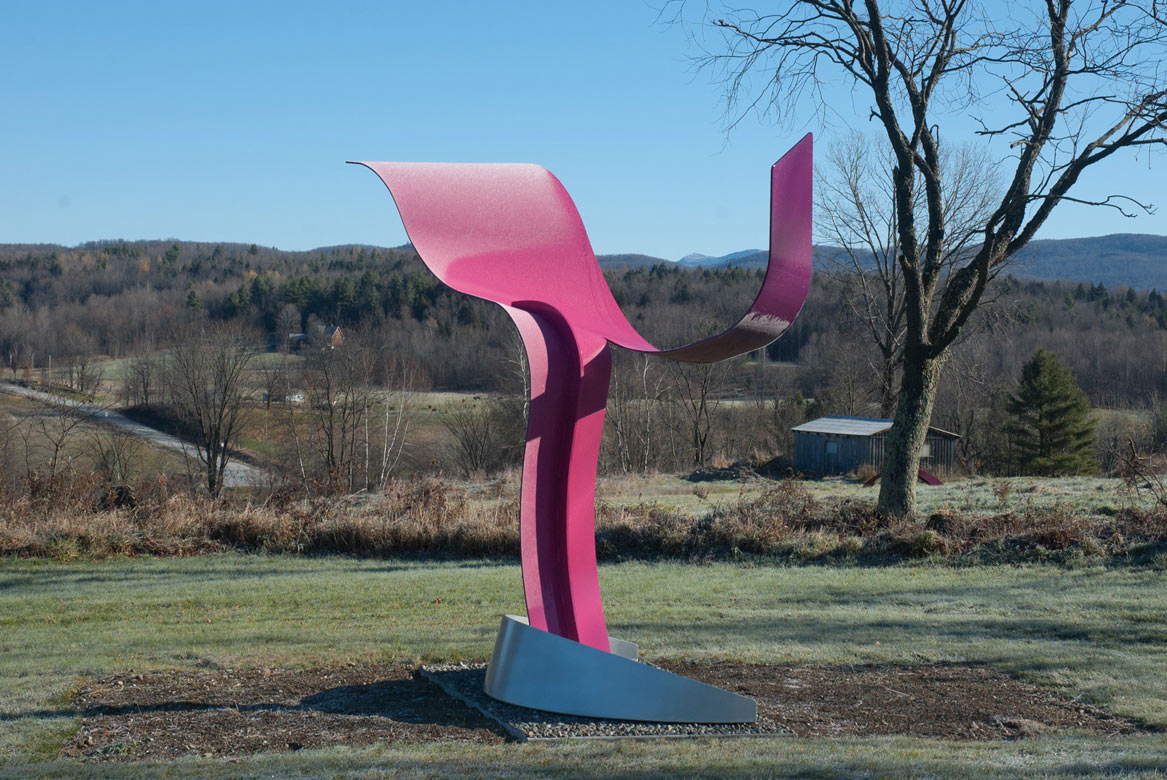 If Not Now?, 2013, 11' x 5' x 9.5'
The fourth and final piece in the figurative series. The energy, pose, and colors carry the work.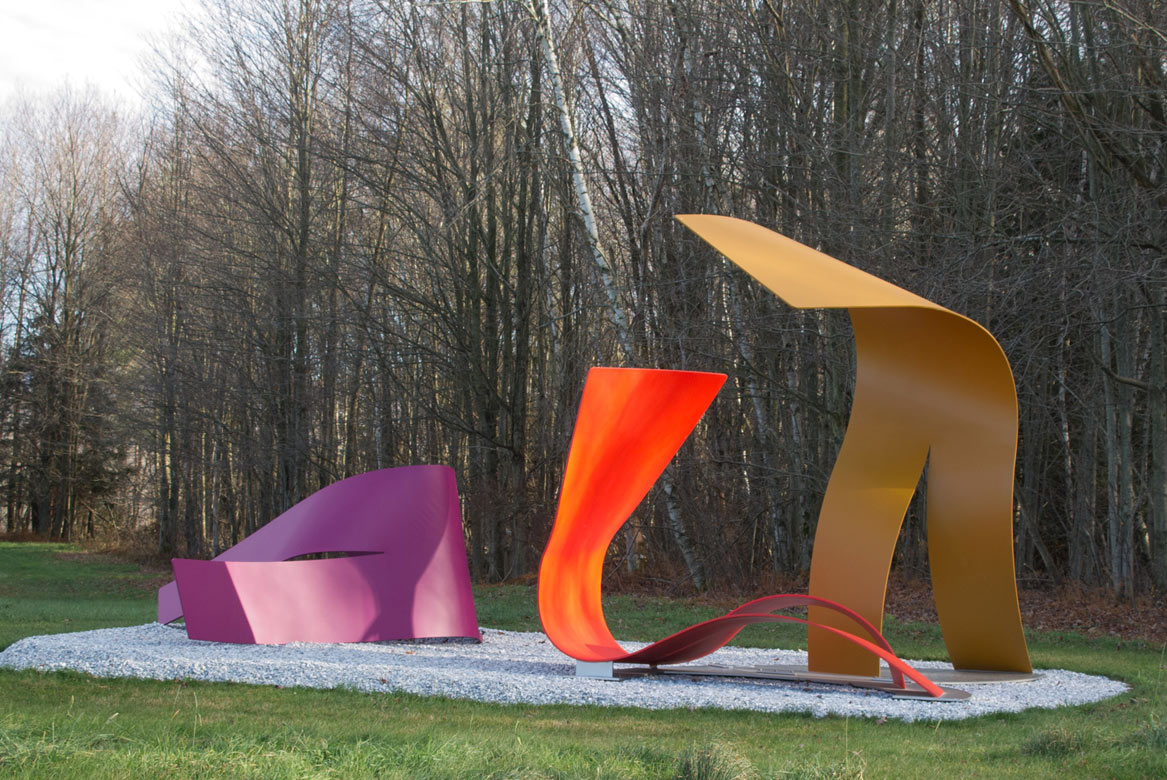 Things May Have Shifted, 2013, 10' x 14' x 22'
The third in a series of four abstract figuratively based works. Consider the spatial relationship of the three figures as well as the story being told.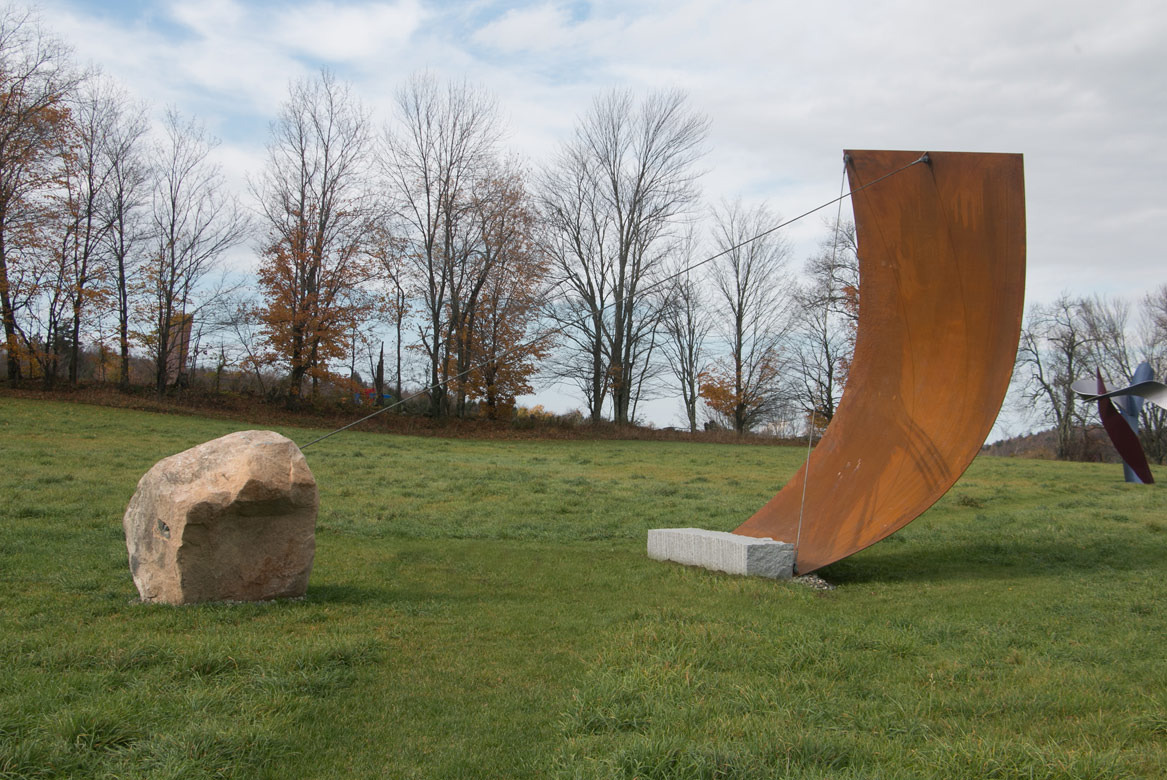 On a Full Run , 2017,
steel/stone
I let the cables do the bending and support. The stones offer resistance by their weight the cables by their strength. Ah, heading home under full sail with the wind astern.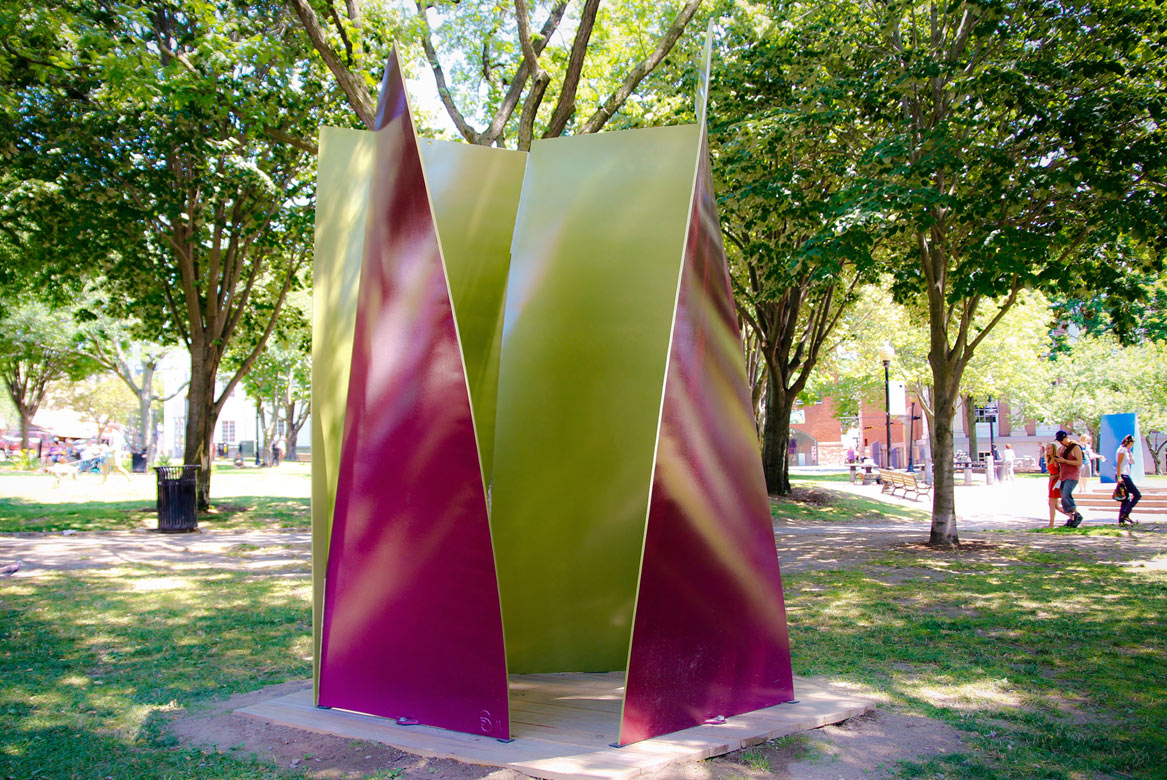 Rumba, 2012,
So is this form opening up or coming together? Rumba is a four step dance. Currently on exhibition at West Branch Gallery in Stowe, VT.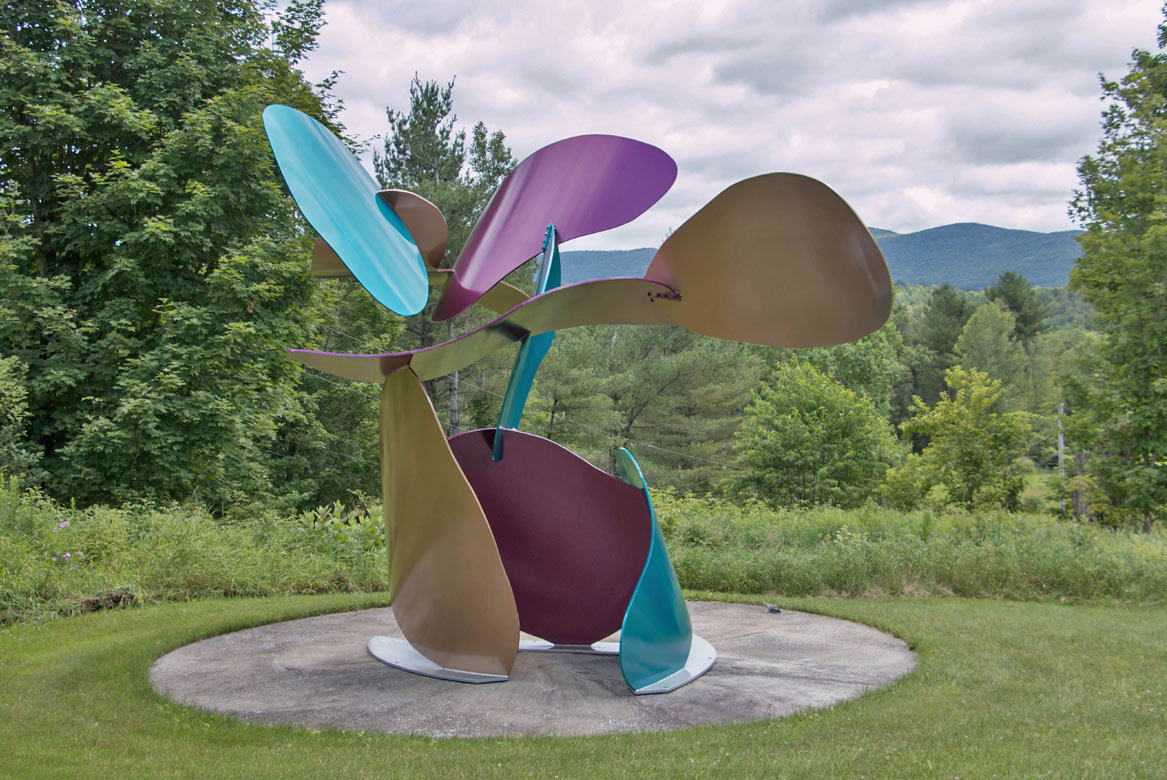 Passacaglia, 2015, 13' x 11' x 16'
I return to composing with curved, rounded, "organic" forms. A passacaglia is a musical form consisting of a series of variations over a short repeated theme usually in triple meter.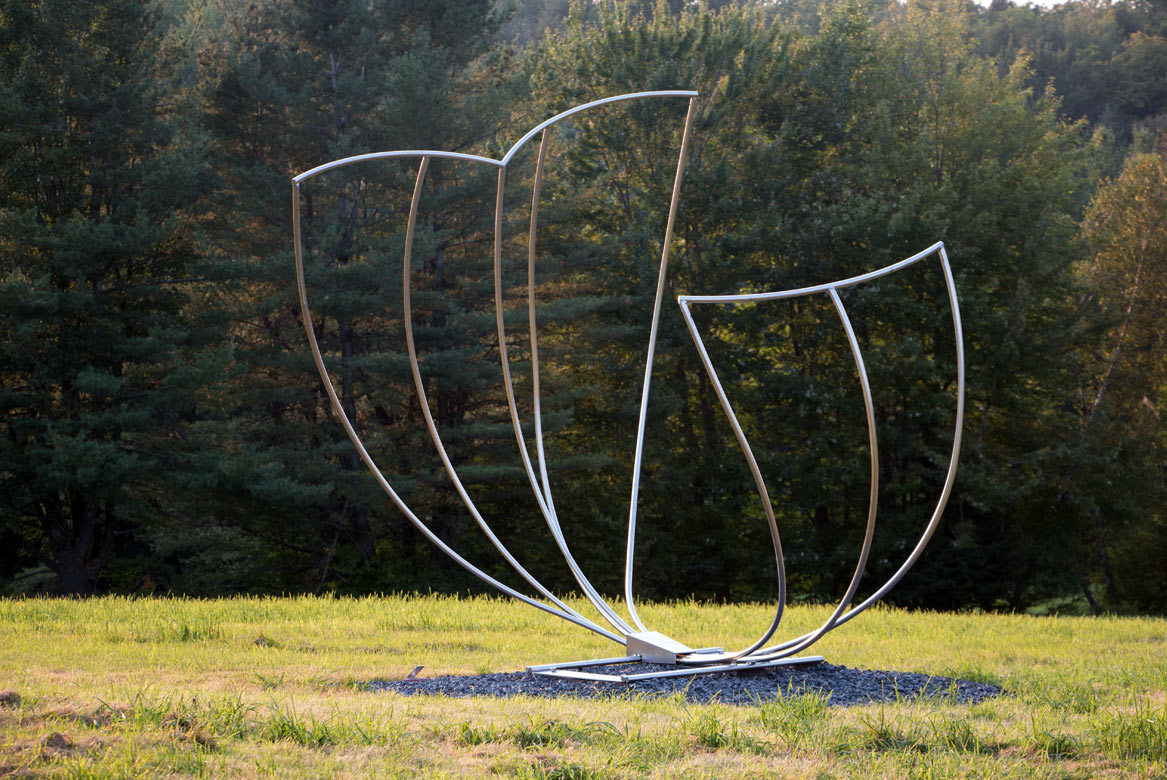 Cheek to Cheek, 2015, 11' x 8' x 11'
My interest continues in expressing the complexity and beauty of the curves and surfaces where the human torso meets the upper legs. You may have seen a companion work completed in 2014 before it was sold.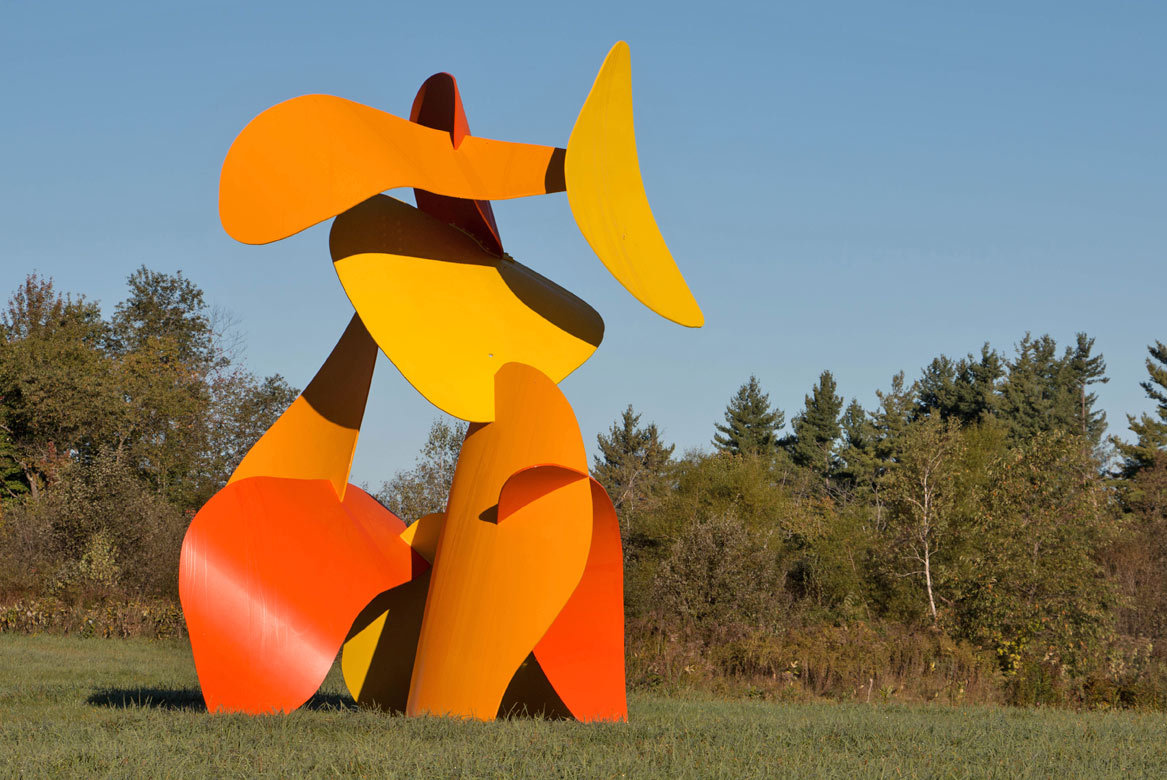 Arpeggio in 9/8, 2015, 16' x 11' x12', painted steel
I continue my exploration started in "Passacaglia". An arpeggio is a chordal progression played in a sequence of separate notes, ascending or descending.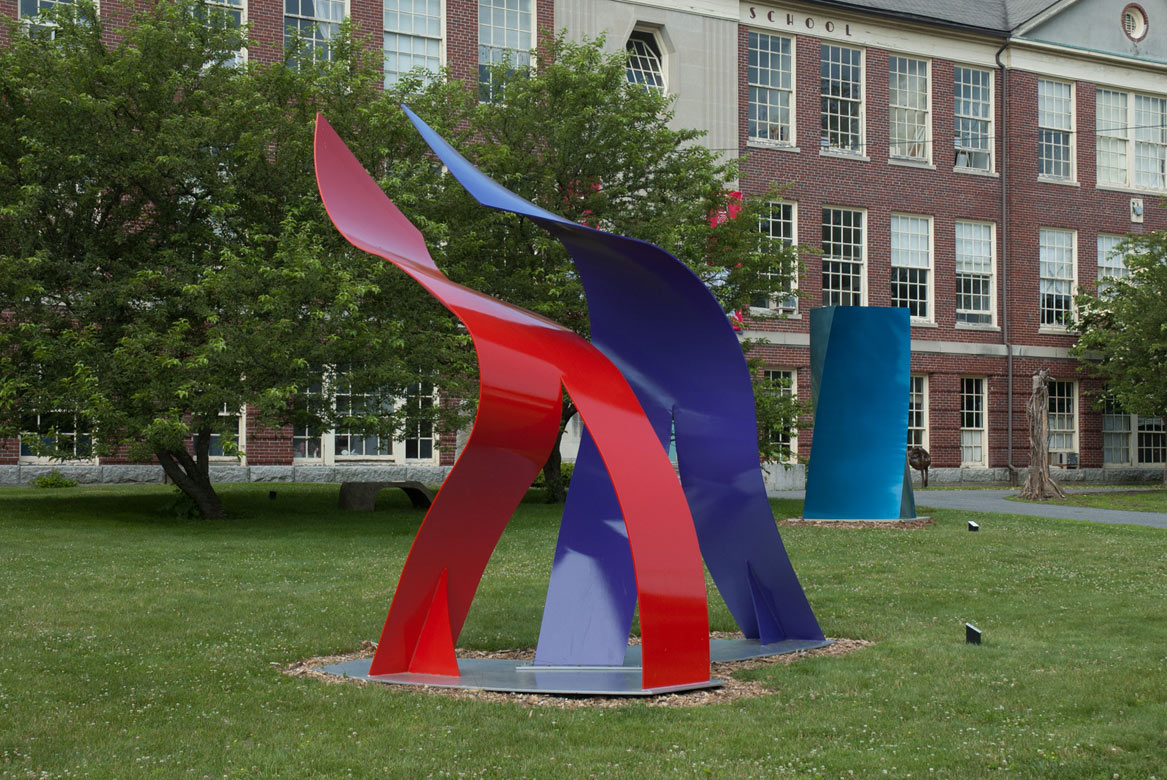 Shaping the Void, 2012,
The second in a series of four abstract figuratively based works. I am interested in both the spatial relationship of the two figures; the void they create and fill. As well, I am thinking about the implied narrative, which can take on many interpretations.