CHSP Closes for the 2020 Season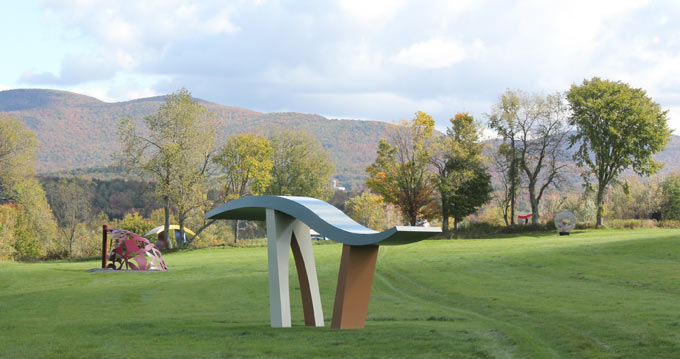 David, Sarah and I are sad and sorry that we are unable to open CHSP to the public for all functions of the 2020 season. We cannot meet the Governor's requirements, and aspects of our particular circumstances make opening unsafe, for you and for us. We so regret that when cultural experiences are sorely needed, we, and most organizations everywhere, must close.
First, the hard facts. Then please stick around for the good news... there is some, we promise!
While social distancing is certainly possible at CHSP, essential visitor services will not be available. Our volunteers are sheltering at home, which we respect and support. Sarah, the remaining staff person, is age-vulnerable and cannot interface with the public. Our amenities —the Welcome Barn, public restroom, water fountain, and picnic table are unavailable per State requirements. Our programs are cancelled per congregating and group-size restrictions.
CHSP's promise to you includes a welcoming, safe, and curiosity-driven environment. Without staff to orient, keep a watchful eye on the park, assist in an emergency, and answer questions, we cannot fulfill this essential promise and our responsibility.
Sweet Good News
First: Each of the fabulous presenters you anticipated this year has signed on to be with us in 2021. We are heartened by their enthusiastic commitment, and thrilled that the Program's thematic integrity and the riches of their presentations will carry forward!
Second: We are resolute to make this 'gap year" an opportunity for CHSP and for you, our devoted visitors. While visiting is paused, you can count on our forging ahead with art-making, virtual programming, and organizational planning so that when we gather in 2021, there will be much to enjoy and celebrate.
Third: We hope we can count on you for your understanding and continued support that ensures CHSP will fulfill its mission and grow as a resource. While we'd love to be seeing you at the Park, we'll love even more knowing you are safe and healthy, and that we'll see you here next year, bursting with anticipation and vibrantly curious to be part of what's going on at CHSP. Thank you for your patience. We'll miss you! Be well and keep in touch.
With gratitude,
David, Sarah and Rosie
PS - contact Sarah at sarah@coldhollowsculpturepark.com with any questions or concerns.

4280 Boston Post Road· Enosburg, VT 05450· 512.333.2119· coldhollowsculpturepark.com