A Big Bang at Cold Hollow Sculpture Park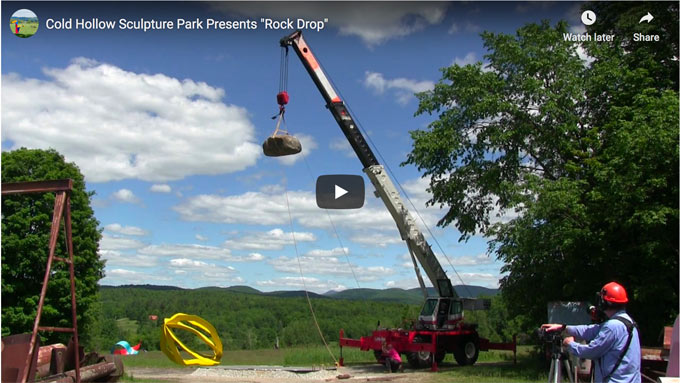 David's 'Rock Drop' was to be a Big Party launching our 2020 season, with you in attendance. We were to raise our glasses of Rock Art Beer for a double-celebration: the 50th Anniversary of David's purchasing the land that would become Cold Hollow Sculpture Park, and the joyful launch of the Park's next fifty years with the start of a new piece. We're glad for photo and video documentation and a reporter's presence so that we can share the Drop with you in the article now on Seven Days.
What you don't see is how much we missed you and wished you all could have been here.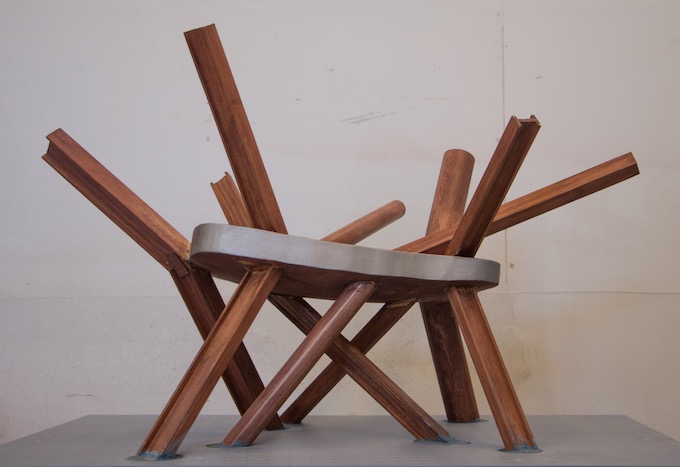 If you've ever looked at David's work and wondered, how on earth does he do it? Or if this video makes you ask how did he think that up and then pull it off? stay tuned for the book we're making that explores David's process. All summer we'll be documenting the fabrication of this piece and sharing dispatches with you on Instagram and Facebook. More on the Book Project in our next newsletter.
We're very curious about what have you been creating? We miss our Welcome Barn conversations so please submit photos and stories you would like to share to info@coldhollowsculpturepark.com.
Be well and thank you for hanging in with us!
We are @coldhollowsculpturepark - Rosie, David and Sarah

4280 Boston Post Road· Enosburg, VT 05450· 512.333.2119· coldhollowsculpturepark.com